Read whenever, encrypted forever
Just you, a good article, and a cup of tea 🍵
Cozy Reader removes all the noise from the web articles that you want to read.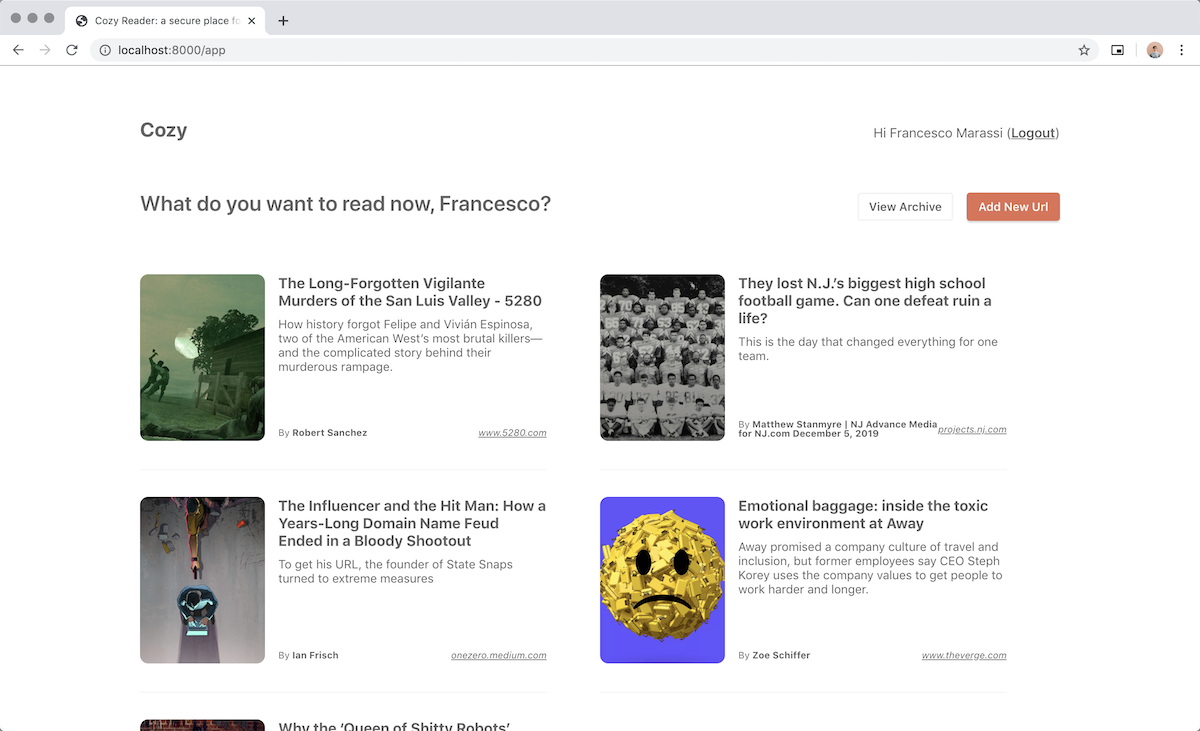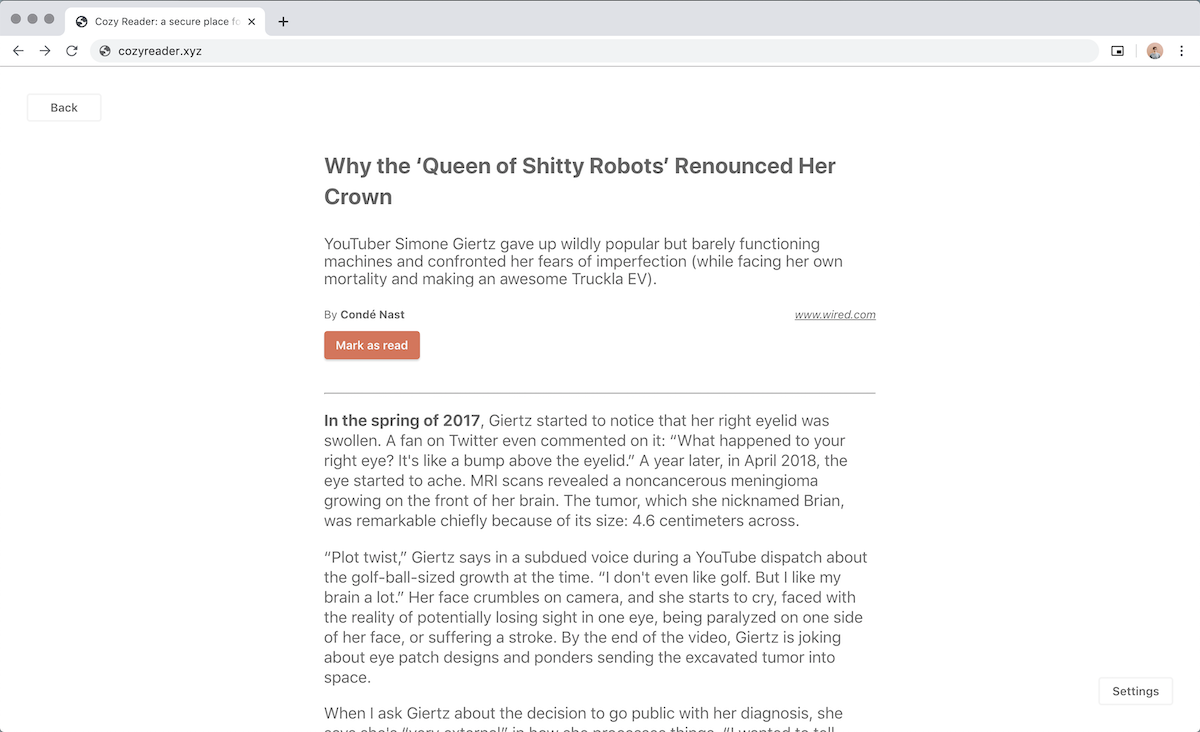 All your articles are securely saved and encrypted on Blockstack 🔒
Cozy uses BlockStack to (forever!) save all the articles you want to read.
Which means that yes, even if the website goes down or the original articles are deleted, you will have access to the articles!
Find your reading style 👓
Everyone has a preferred reading setup.
Our article view is completely customizable to help you find yours.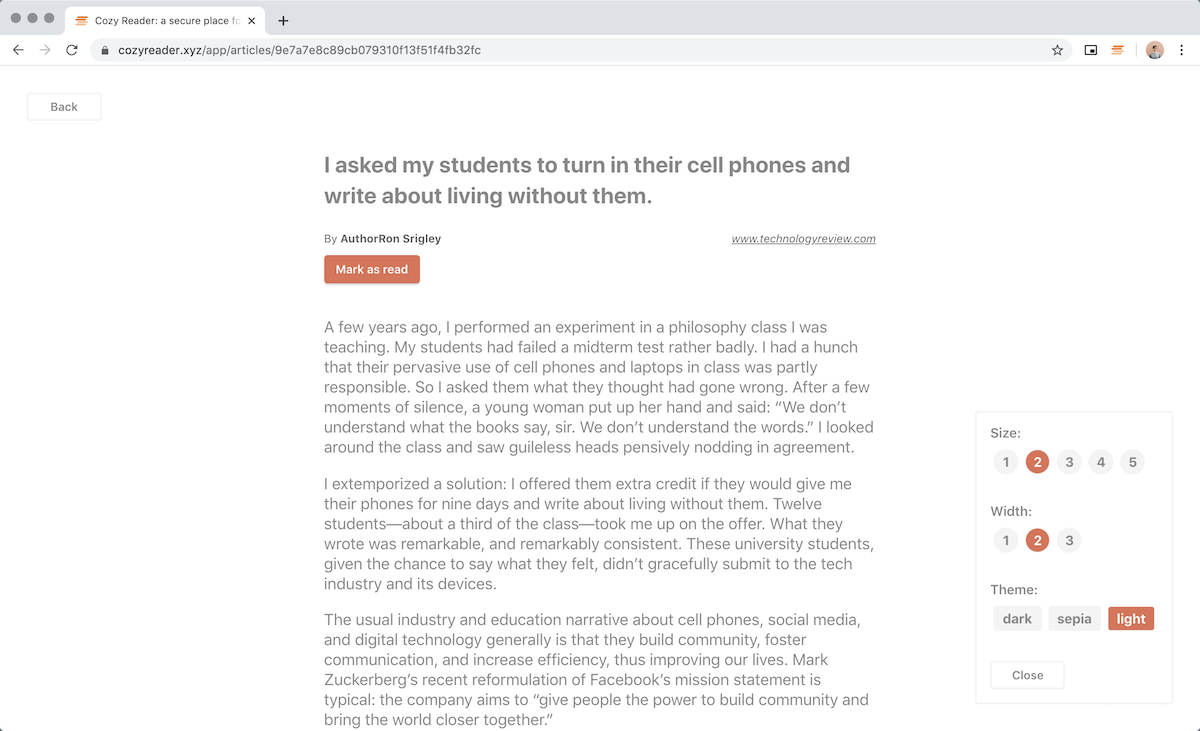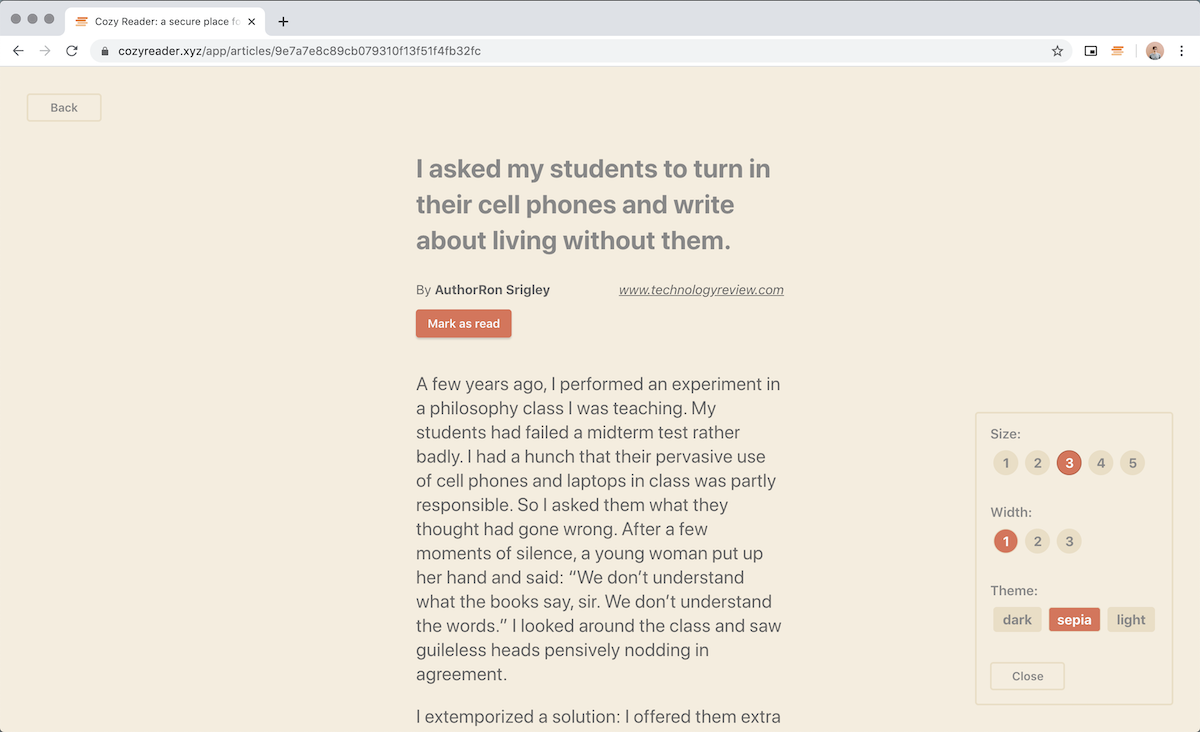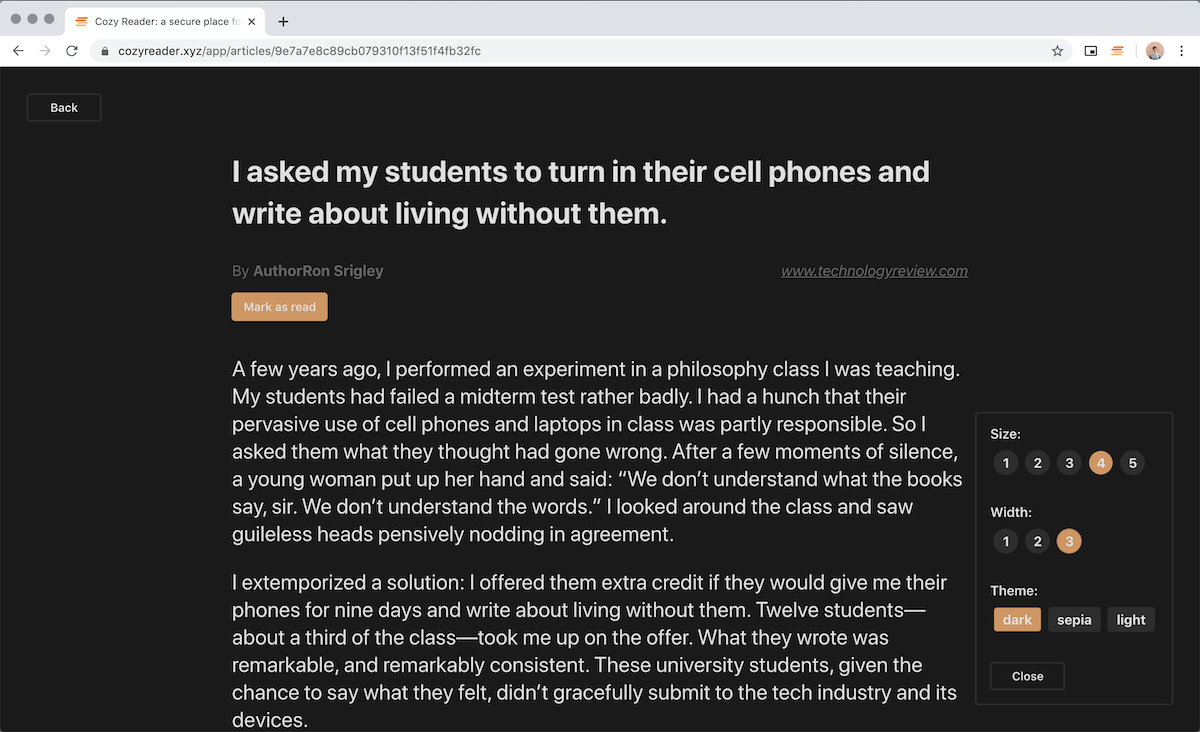 Nobody can see inside your library. Only you.
Thanks to BlockStack, all data inside Cozy are encrypted by default and accessible only by you. Nobody will see what are you reading and sell that data. 🙅‍♀️
Use our extensions to add articles from any page
Install our Chrome or Firefox extension to save an article in a zap ⚡